The Popular Coin™ developers are happy to announce that with 1 week to go everything is on track for the POP Coin Swap redistribution to PopularCoin™ V 2.0!
Popular Coin™ v2.0 Final Specifications:
Scrypt Hybrid PoW/PoS
Average Block Spacing: 180 Seconds
2 Block Transaction Confirmations
Difficulty Retarget Every Block
50 Confirmations for Minting
Proof of Stake
Block Spacing: 180 Seconds
5% Annual Stake Minting Rewards
Staking begins Within 2hrs With Wallet left Open
Stake Weight Chance of Success Maximized at 30 days
Proof of Work
Block Spacing: 180 Seconds
Base Reward:
Block 500 – 87600 = 99 Coins per block (6 months)
Block 87600 – 175200 = 49 Coins per block (6 months)
Block 175200 – Indefinitely = 9 Coins per block (Indefinitely)
POP Blocks X Rewards:
SUPER POP 1000x every 10k blocks
7 Per Hour 2x
2 Per Hour 5x
1 Per Hour 10x
12 Per Day 25x
1 Per Day 100x
1 Per Week 500x
1 Per Month 2500x
6 Per Year 5000x
PopularCoin™ Version 1.0 to Version 2.0 Swap
For directions on how to prepare for the upcoming swap follow this link: https://www.popularcoin.com/popular/bitcoin/how-to-prepare-for-the-upcoming-popular-coin-swap-on-june-16
The specifics of how the swap works will go as follows:
On June 15 the genesis block for the PopularCoin™ V 2.0 chain will be hashed. The first block will cover the 3.5 Billion Coins for the Swap and the second block will cover the 10% for development. After the first two blocks the next 498 blocks will have zero reward and no extra coins will be mined. As soon as the New Version 2.0 chain has made it through the first 100 blocks and the checkpoints are set, the source will be released to MeanXtrade and then Published on Github where it will resume the current PopularCoin url at https://github.com/Pop-Currency-Foundation/PopularCoin
All of the the current supply of 3.5 Billion coins will be sent to cold storage where they will not mint or participate in staking on MeanXtrade.com where the PopularCoin v 2.0 coins will be released for redistribution in smaller increments as users make the swap in order to ensure that the coins are safe. There will be an api connected to the swap market where users will be able to see how many coins have been swapped and how many coins are left in the market. This swap market will be maintained and active until December of 2020. At June of 2020 when the swap market closes, the POP users and developer team will rehash what to do with the leftover PopularCoins that never get swapped.
It is known that there are millions and millions of PopularCoins that have gotten lost or thrown away over the last 4.5 Years, exchanges have gone down, people forget passwords, etc. With that being said, this redistribution will be a good reason to get old users involved and to get a real grasp of how many PopularCoin's are still in circulation. At the end of the two years after everyone has swapped for the new chain, the users and developers will decide what happens to the coins that never got swapped, we can burn them or allocate them to users based on their stake, or think of other ideas that will benefit PopularCoin™ holders.
All of the 10% funding to development will be sent to the Popular Coins Foundation wallet address which will be shared with the public and all funding will be used for development and promotions bounties as well as exchange listings. To get involved and collect a bounty visit the bountys page that will be on the new website!
The New Webfront will be released on the Same day as the New Chain!
We have some really exciting stuff for you coming up on June 16th! Be sure to join us on the website and on telegram or discord on the 16th!
Here is a sneak peek at the new website: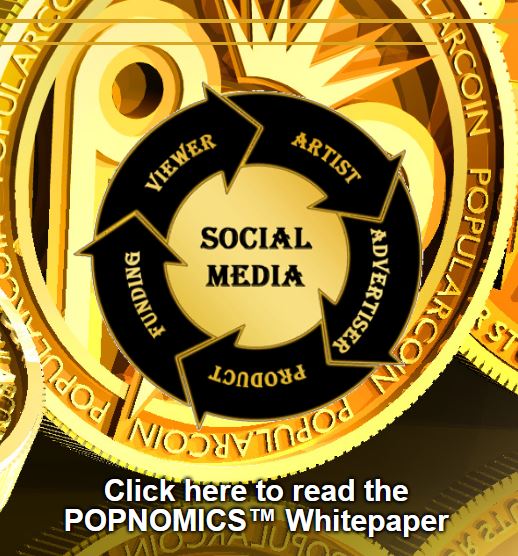 Please comment in this thread or let us know on telegram if you have any questions.