Announcement
POPCOIN™ Redistribution
Coin Swap and New Chain Specifications Proposal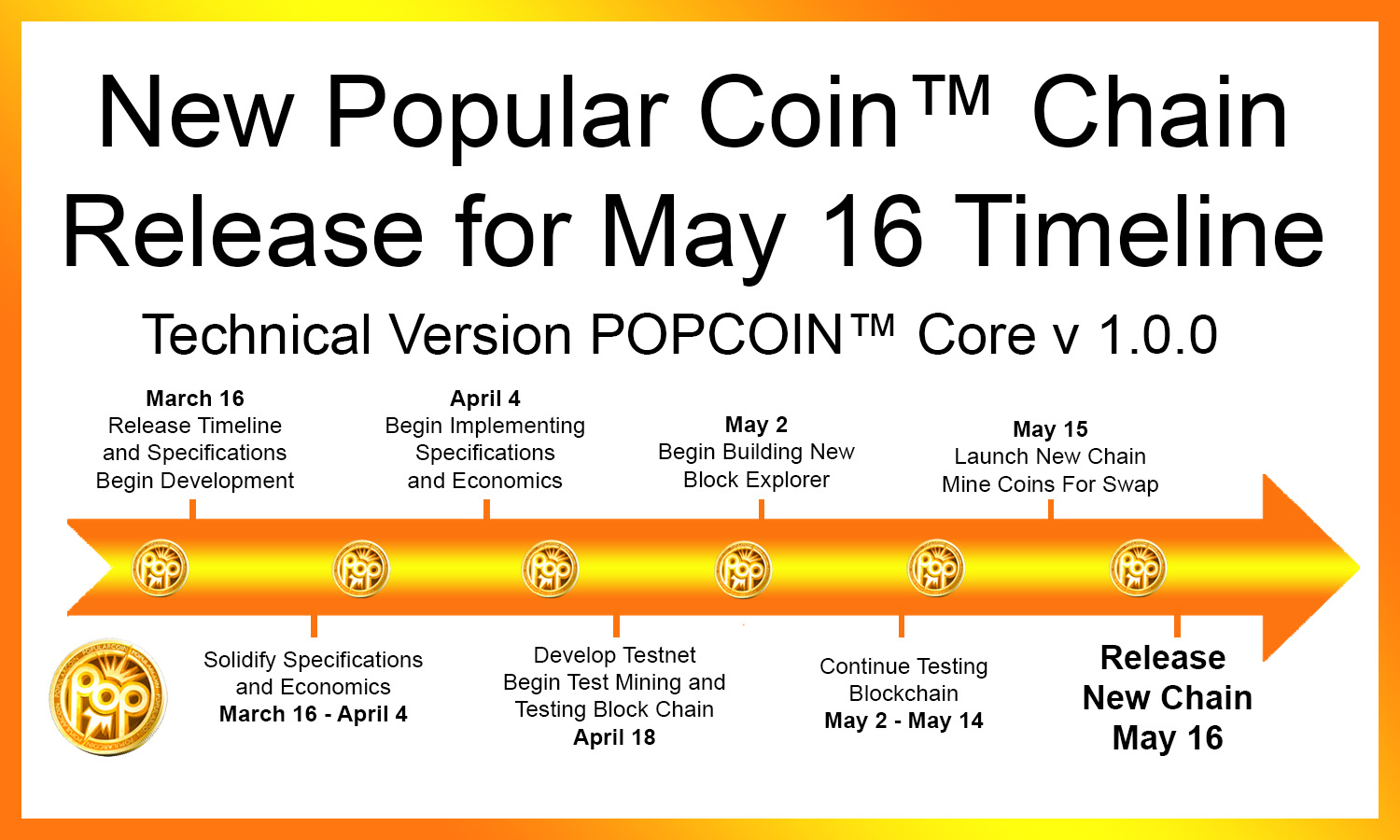 As Promised: "Just Like Popular Culture Popular Coin is Always Changing and Redefining itself!"
With all the communities input and ideas we (the Popular Coin Developers) have put together the basic coin features and economics that you have requested and are excited to tell you about the new features and specifications that we have in store for you!
Hybrid – PoW/PoS/MasterNode
Inflation From Mining – 25% PoW – 30% MasterNode – 45% PoS
PoW – 25% Proof of Work Algorithm Lyra2ReVer2 (Same Miner as VERT)
Dark Gravity Wave v3 Difficulty Algo
Continued PoW POP Mining Rewards with an extra 2x POP block !!!
10 Per Hour 2x
4 Per Hour 5x
24 Per Day 10x
12 Per Day 25x
1 Per Day 100x
1 Per Week 500x
1 Per Month 2500x
6 Per Year 10000x
Every 10k blocks 1000x
PoS – 45% Proof of Stake Minimum stake age 4 Hours
MasterNode – 30% Ubuntu 14/16  fee 1,000,000 POP
Block spacing will slow down from 51 seconds to 180 seconds so that we can facilitate more transactions and faster wallet syncing times.
For the overall inflation the Annual Percentage will decrease at stacked rate over the next 6 years as follows:
10% Annual Inflation – 4 Months
9% Annual Inflation – 4 Months
8% Annual Inflation – 3 Months
7% Annual Inflation – 3 Months
6% Annual Inflation – 6 Months
5% Annual Inflation – 6 Months
4% Annual Inflation – 2 Years
3% Annual Inflation – 2 years
2% Annual Inflation – Indefinitely
10% of Inflation is allocated to development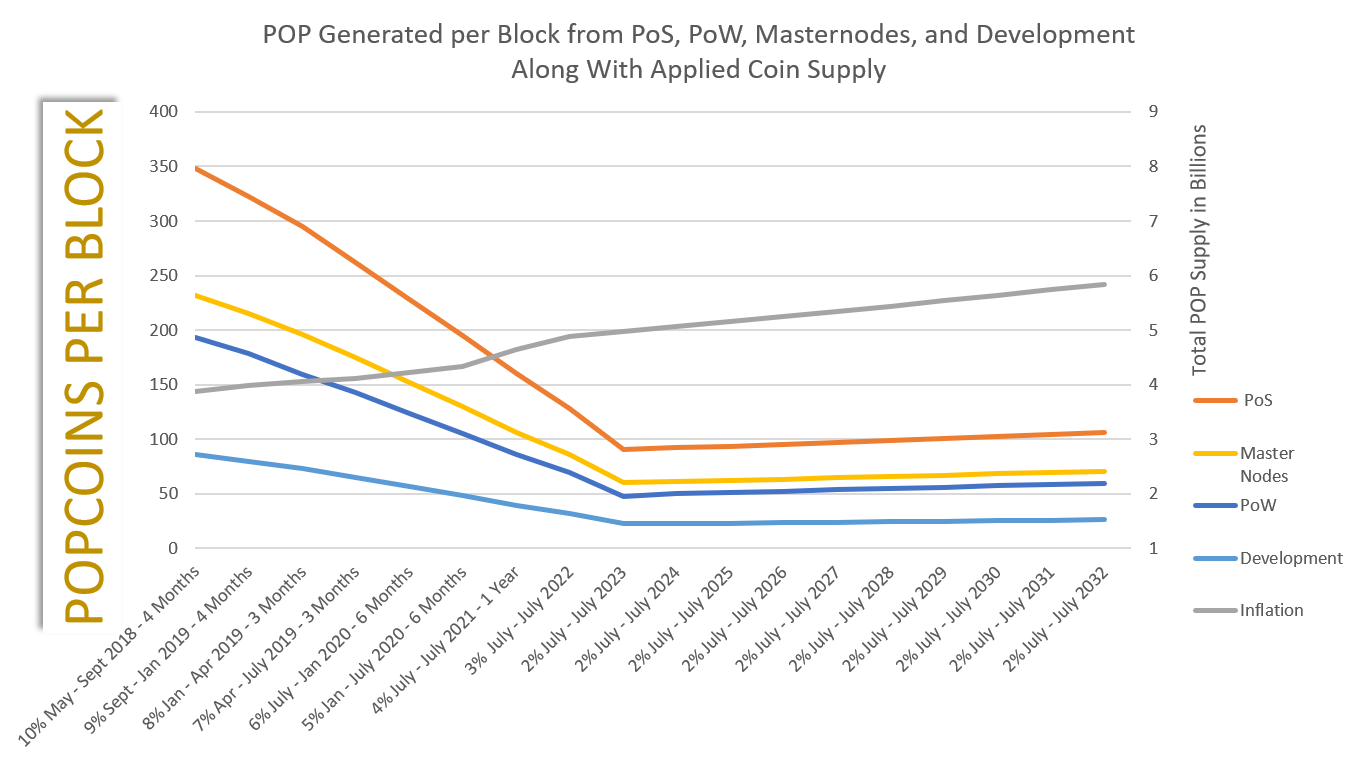 With these economics it puts the total Popular Coins at just under 6 billion in the year 2032 which is 14 years from now.
These are the current specifications that we are proposing, we are asking for users to post in this forum or ask questions and give opinions in social chats with the team.
If you have any serious ideas to bring to the users please use this post and thread on PopularCoin.com
Thank you all and we look forward to launching the New Chain May 16 2018 !
And we have acquired the domain www.popcoinswap.com , you can visit there to keep up to date on how to trade in your Old POP for the New POP !