Simply Successful
  The Goal of the PopularCoin™ is to Remain Simple for New Users to Learn, Easy to Understand, and as Similar as Possible to the Core Bitcoin Functionality that is the Foundation for all Crypto Currency. The POP Team is here to work along with POP users to develop the product and grow the markets user base one step at a time.  Together POP holders and the Popular Coin Developers can work as a team and successfully raise the value of Popular Coin™.
  Popular Coins Core Group of 4 Leads have steadily lead POP through the years since launch in 2014 and have Popular Coin™  poised for growth into the future. Having this intimate of a team allows POPNOMICS™ to Focus all of the Profits on the Users! There are no shareholders in PopularCoin™ or POPNOMICS™ leaving only POP Holders and POPNOMICS™ Users to get all the wealth. The goal is to make sure that all of the value goes to the users!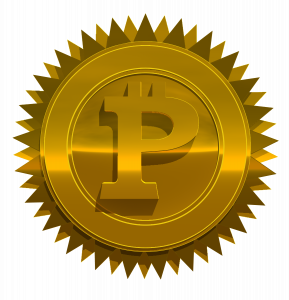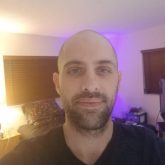 Josh is a Communication and Arts Major who is also a machine coding enthusiast that wrote his first program in 1992 at the age of 12 on an oldschool floppy disk Apple Mac. Josh is also a dedicated humanitarian that works to better the world with every step.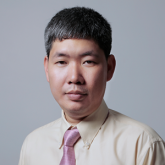 Mean In

PopularCoin Lead Developer | Owner of MeanXtrade Exchange | Founder of Khmer Crypto Foundation
Mean is an altcoin pioneer in Cambodia responsible for educating tens of thousands of Cambodians on true and safe cryptocurrencies. In Mean has been involved in software development for over 20 years and founded many well-known startups in Cambodia.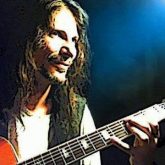 Joe Jones

PopularCoin and POPNOMICS Lead Artist | Noted Digital Arts Pioneer | Owner of Airmail Greetings
Joe is an EMMY/ICAS awarded artist and one of the most passionate activist artists in America today. A historian, Joe understands what a pivotal time it is in the world of currency and knows how crucial it is to support POPNOMICS today.

  Popular Coin™ did not have an ICO or Premine Coins before launch because POP was built for crypto currency enthusiasts, miners, and traders and launched fairly to the community. Because of the development team has not had very much funding for marketing and exchanges. With the swap, the Popular Coin™ developers received 10% of the entire supply of Popular Coins that is being applied to Airdrops on POPNOMICS™, Bounties, Marketing Popular Coin™ and POPNOMICS™, and for Exchanges to list POP. Now that POPNOMICS™ is functional (in beta still) we are starting promotions and reaching out to new exchanges. Please keep in mind that we are working for you! Our team is always thinking of ways to develop and better the product of Popular Coin™ and POPNOMICS™ to benefit the Holders.
-Josh Gold (Founder)
"It has been my pleasure working with the Popular Coin™ Users and Team over the Last 5 years and I am Looking Forward to the future! From the start I have been doing my best to add utility and value to Popular Coin™, now that we have launched  POPNOMICS™ a lot of the conceptualization is coming into fruition! The core objective with POPNOMICS™ is to give PopularCoin™ the utility of being used as the method of paying for advertisements. Throughout history the most successful currencies have been currencies that had utility, for example, the most famous form of currency utility is governments having citizens pay taxes with their currency, it gives the currency utilization and a tangible real world value (for more check out the Tally Stick at 10:16 Minutes!). Along with providing utility to PopularCoin™, POPNOMICS™ is dedicated to giving back to the users who support the platform by giving all proceeds generated on the platform back to the users. As POPNOMICS™ usage increases the amount of daily advertisements and in the Popular Coin™ market volume will increase. Please stay involved and help us grow the community and web prowess of popnomics.com so that we can all benefit! I look forward to seeing all of your posts in the future! "