POPCOIN™ trading ticker (POP)

New Wallets, New Webfront, New Chain,
and New 3d Mint Image Launching
June 16
Release Date June 16
Popular Coin™ developers have Released POPCOIN™ v8.1 Wallets that are Now Available for download.
The New PopularCoin Version 8.1 Wallets are here! This is a mandatory wallet update. Download the wallet for your operating system of choice as soon as possible!
Click herefor instructions on installing the new wallet.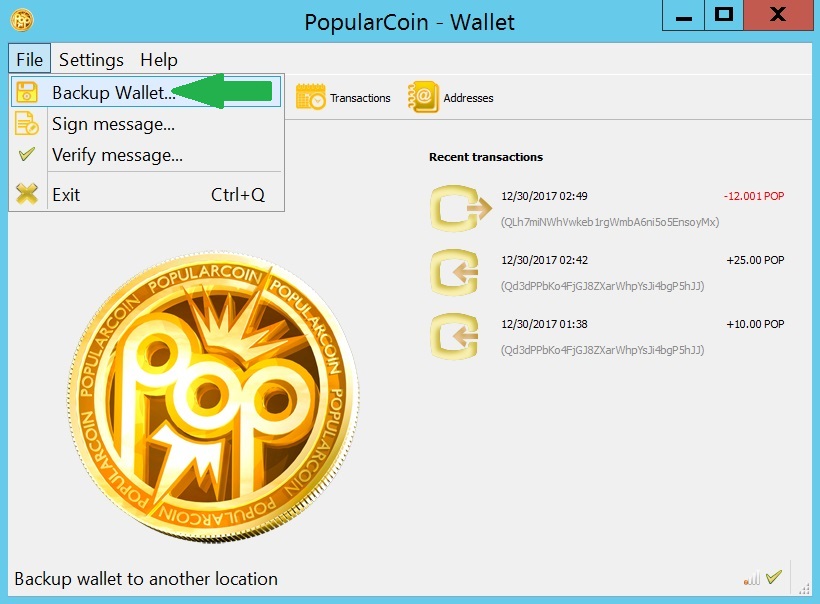 It's Popular Coin™
Instant Transactions
Available
Across the Globe
PC Wallet Downloads
Creating a Wallet on your Computer is Easy. Here you can click the link to your preferred operating system and download the wallet. Once you have it downloaded Open Your New POPCOIN™ Wallet and and Let it sync with the POPCOIN™ Network. It might take a while for your wallet to sync with the network and once the wallet is in sync you will be ready to send and receive PopularCoins! Users are encouraged to keep a wallet open on their PC to speed up and expand the POP Network and to Make the Network Even more Secure.
Exchanges
Mobile/Web Wallets
Visit the POP Exchanges and trade PopularCoins in an array of trading pairs, from bitcoin, litecoin and hundreds of alt coins to almost every fiat currency in the world POP exchanges meet all of your needs in converting to and from PopularCoin™.
POPCOIN™ Exchanges also Serve as WebWallets where you can Signup, Login and Get your POP Immediately!
All from your SmartPhone, iPad, Laptop or Desktop Computer
Visit the PopularCoin™ Marketcap Showcase on coinmarketcap.com where you can find POPs rank, marketcap with charts, current value, total supply, and 24hr volume.
Currency Mining
Coin Generation
The only way that PopularCoins are Generated is by Mining them. The way that PopularCoin™ transactions are processed is by miners connecting their computers with the network and processing the data. When they process the transaction data every 51 seconds a block of information is generated and the person who's computer processes that part of the code gets 99 coins. By connecting to a pool it strengthens the likelyhood of solving a block and then the pool splits the reward.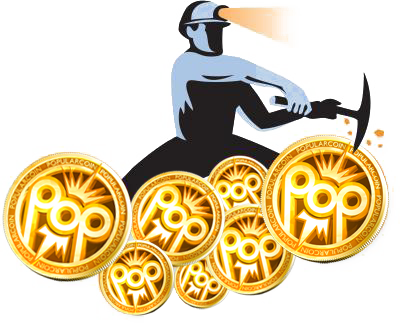 Specifications
Scrypt Algo
51 Second Block Spacing
99 Coins Per Block
Super POP Bonus Mining Rewards
5000X Reward Every 10,000th Block
5x Reward - 4 per hour
10x Reward - 1 per hour
25x Reward - 12 per day
50x Reward - 1 per day
100x Reward - 1 per week
500x Reward - 1 per month
10000x Reward - 6 per year
Not only can you Buy POPCOIN™ and Mine POP on Cryptopia, they also Have an entire Ebay-like Marketplace available for you to buy and sell goods with POP! With user ratings, a buy now feature as well as auction style markets Cryptopia is your One Stop CryptoShop!